Your Donation is greatly Appreciated. Thank you!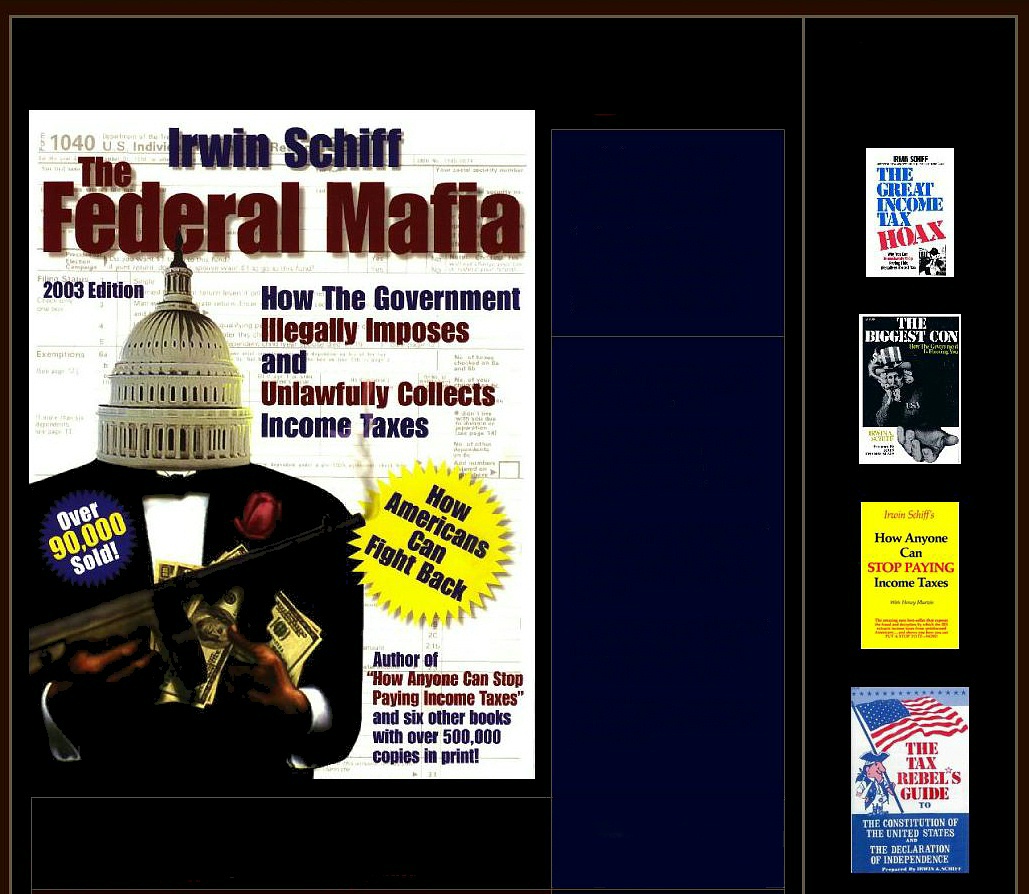 More Books

by Irwin Schiff

Schiff's Block Buster exposes every facet of the Federal Government's illegal collection of income taxes.

In short, if you don't know already, this book will convince you that ORGANIZED CRIME

in America begins with the FEDERAL GOVERNMENT!

There are no obscenities unless you consider governmental and judicial abuse, obscene.

There's no pornographic pictures except for an image of the IRS 1040 form, which might be considered by some as all-out "B&D."

There are no instructions on how to build a bomb, although I've heard folks say the information contained in this book is highly explosive!

There's no instructions on how to commit murder, however, the information might prompt the ultimate demise of the IRS.

Just some good honest criticism of government. All backed up by the law itself.